Mustafa shows off his community in the "Air Forces" video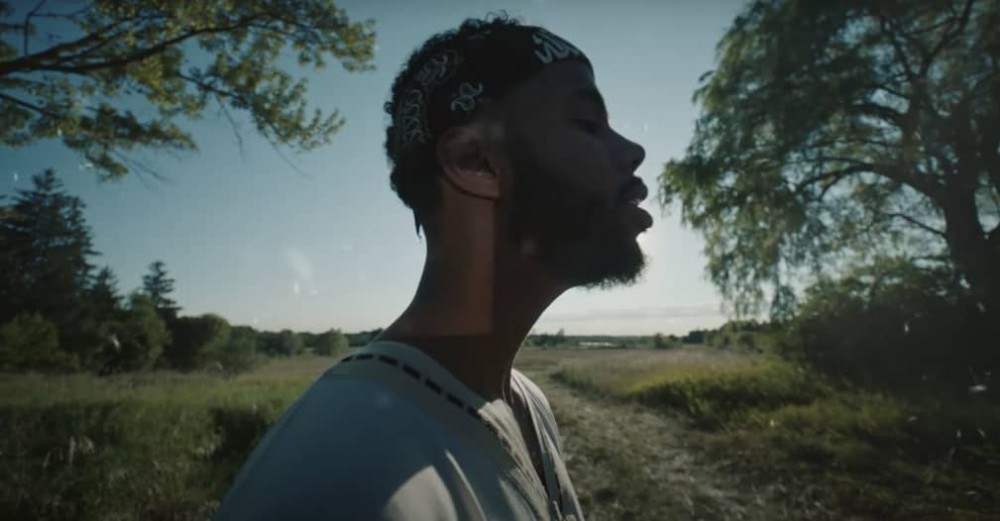 Mustafa is a Toronto-based artist who made waves locally as a spoken word poet and founding member of the Canadian rap group Halal Gang before going on to co-write on songs by The Weeknd and Camila Caballo. His solo music career debuted this year with the song "Stay Alive" and the James Blake collaboration "Come Back," and today he shares a beautiful new song and video called "Air Forces."

The clip takes place in Regent Park, Mustafa's home, and the housing project that birthed artists like Mo-G, Lil Berete, Puffy L'z, and Smoke Dawg (R.I.P.). The footage of Regent Park is interspersed with more symbolic imagery like a green, sun-drenched field and a Black man with deep wounds in his shoulder blades, presumably where his wings used to be. The song itself is dreamy too, thanks to production which samples a Sudanese chant and Mustafa's deeply beautiful vocals. Check it out above.