NATIIVE Enlists LAYNE As A Feature On 'Choices'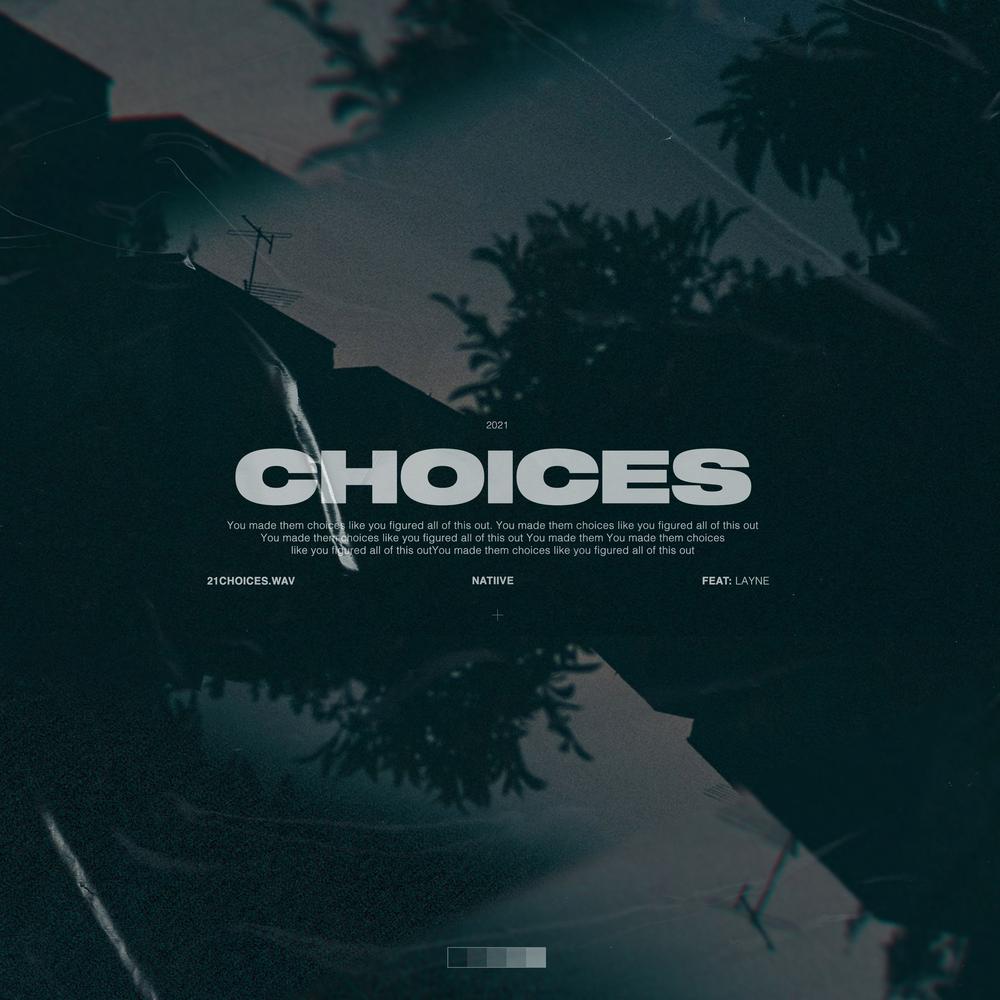 Bringing through an emotive soundscape, NATIIVE provides us with a new single titled 'Choices', and it features LAYNE. Throughout, the production shines by having it accentuated when working in tandem with the vocals. The homogenous mix combines lush guitar strokes and cozy production to bring through an intimate sound, acting as an apt extension of the sounds that NATIIVE has been presenting over time. Therefore, this acts as an impressive track within the content of the producer's discography, pushing onward artistically.

Furthermore, LAYNE spoke on the meaning of the track and lyrics, showcasing the vulnerability within the concept.
" 'Choices' is about a guy who fell for a girl who sold him the dream. She pretended she was someone she wasn't and then changed overnight. He keeps doing the same thing with multiple girls and doesn't even trust his own opinion anymore and is sick of crying/fighting as he loses every time. He can't even make his own choices anymore as his choices are always made for him and he always ends up left alone."

LAYNE
First of all, 'Choices' kicks off with guitar strings and vocals cutting through upfront, bringing a melancholic tinge. From there, the production widens up entering the bridge and provides a hypnotic soft production to take over. In addition, the chorus takes all the prominent elements, layers atop them vocal chops to contextualize the melodic aspects. Within, each sound and the way it's delivered functions to make the track better, having it progressively unveil itself.

Finally, listen to NATIIVE present his most recent single, 'Choices' featuring the talents of LAYNE, below