Noisily Returns To Leicestershire's Coney Woods After 2 Year Hiatus!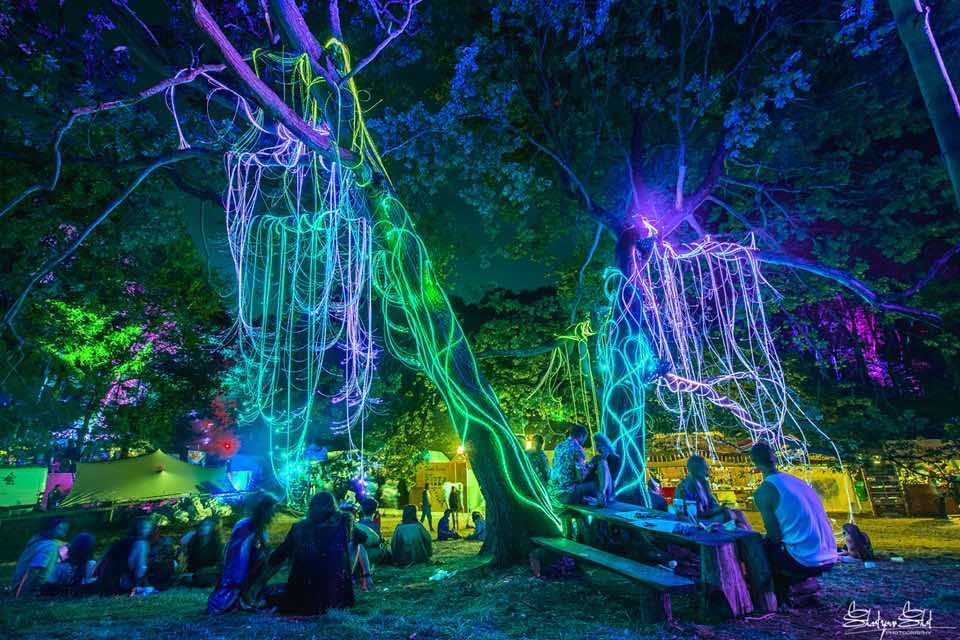 Every year something magical happens inside Leicestershire's intimate Coney Woods, at least during normal times. That magical something is none other than

Leicestershire's own
Noisily Festival. After a 2-year break, the highly-coveted weekend music festival is finally making its return. Known for being a festival that covers all of the flavours of dance music, this is a fest that should be on everyone's bucket list. Over the years, Noisily has featured everything from Techno, to Psytrance, Drum and Bass, and even Glitch Hop. In addition to this, attendees can also expect to hear House, Disco, and Desert Techno. Medicinal House, Jungle, and much, much more will also be heard. If you're a fan of these types of dance music, this is an event you might want to check out.

It was recently announced that Noisily would be returning in 2022. The weekend festival will be taking place from July 7th – 10th 2022. The festival is set to take place in the Coney Woods, on the Noseley Hall Estate, in Leicester, United Kingdom. If you've yet to experience an event in the UK, this is something you might want to look into. The house and land have been in the Hazelrigg family since the 17th century, and Noisily is the only event that takes place on the grounds.

This year, everyone from Eats Everything, to Frida Darko, & Carbon, are set to make an appearance. In addition to this, Pauli Pocket, Audley, Atlantik, and many more are also set to perform. If this wasn't enough to entice you to go, 2022 will mark the year that the one & only John Digweed debuts on the festival grounds. In anticipation of this years event, the team behind Noisily has dropped an exciting release video, which I've linked below.
Noisily Release Video
If this video isn't enough to get you excited for the event, I'm not too sure what will. As stated before, John Digweed will be playing the festival for the very first time. In the process he will be closing the Noisily Stage on Sunday evening with an epic four-hour set.

In addition to this, Carbon alongside Lampe & Luis M will be serving up the most delicious psychedelic techno sets that

Leicestershire's ever seen. Opening the Noisily Stage on Saturday alongside her good friend Tony Casanova, Frida Darko will be bringing the forest to life with her unique blend of psychedelic downtempo techno. Her music, although downtempo, has a driving quality which is to ignite the dancefloor as she takes us through the evening.

Other genres will be fairly represented, as OC & Verde will be serving up some of the dance scenes' best tech-house. If you're more into the bass side of things, never fear, as the legendary Bristol tastemaker Eats Everything will also be blessing those in attendance with his selector skills.

For more information, as well as tickets to Noisily 2022, be sure to check out their official website, here. See you there! You can check out the full, official lineup, below.
Follow Noisily