Polo G shares Hall of Fame tracklist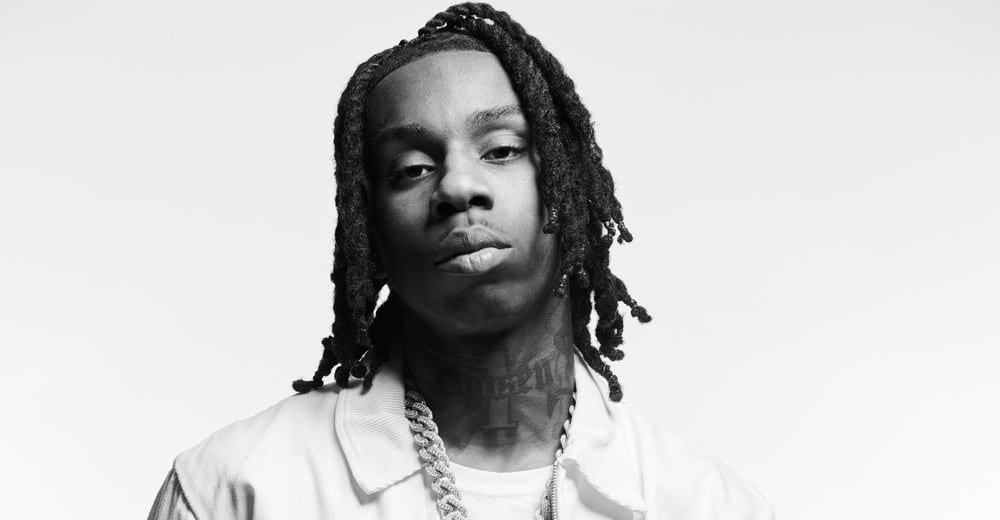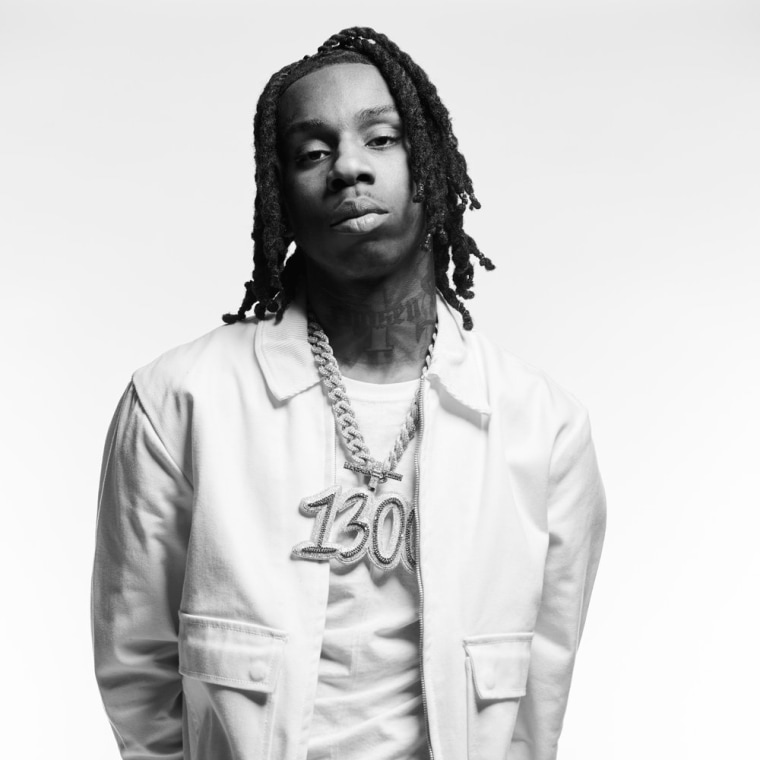 Polo G. Photo by Daniel Prakopcyk for Sony Music UK

Next Friday (June 11), Polo G will share his much-anticipated new project Hall of Fame. It's the Chicago rapper's first full-length since The GOAT, the project that made him a hip-hop heavyweight, and he's already proved his staying power with the Billboard-topping single "RAPSTAR." Today, Polo has shared the full Hall of Fame tracklist. "RAPSTAR" is on there, as well as features from Lil Wayne, Lil Durk, Nicki Minaj, DaBaby, Young Thug, Pop Smoke, Roddy Ricch, G Herbo, Rod Wave, and more. With a lineup like that, it seems fair to say that Polo G is aiming for household name, ten-summers-conquering levels of fame and notoriety. He certainly has the talent to pull it off. Find the full Hall of Fame tracklist below.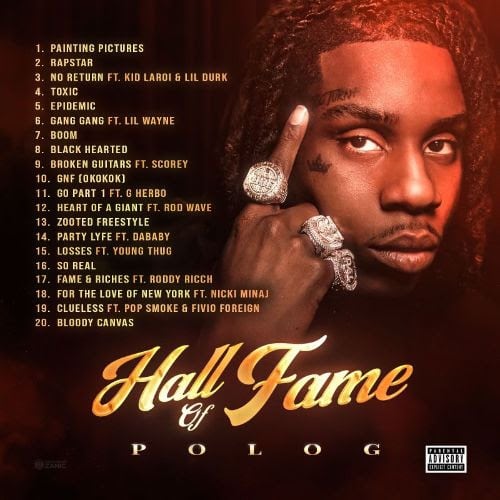 1. Painting Pictures
2. RAPSTAR
3. No Return ft. Kid Laroi & Lil Durk
4. Toxic
5. Epidemic
6. GANG GANG ft. Lil Wayne
7. Boom
8. Black Hearted
9. Broken Guitars ft. Scorey
10. GNF (OKOKOK)
11. Go Part 1 ft. G Herbo
12. Heart of a Giant ft. Rod Wave
13. Zooted Freestyle
14. Party Lyfe ft. DaBaby
15. Losses ft. Young Thug
16. So Real
17. Fame & Riches ft. Roddy Ricch
18. For the Love of New York ft. Nicki Minaj
19. Clueless ft. Pop Smoke & Fivio Foreign
20. Bloody Canvas