POPOFF Teams Up With GIOMANI To Bring Us New Pop-Infused Single, 'Just 4 U'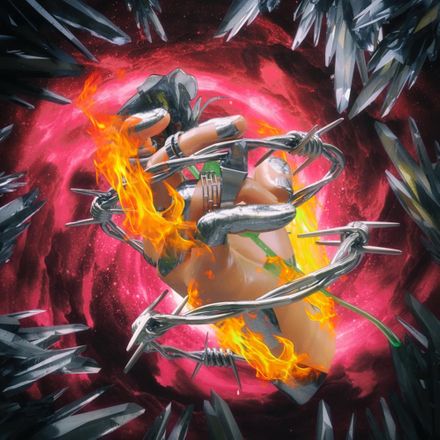 POPOFF & GIOMANI are splashing onto the scene. If you've yet to hear of them, you might want to get ready because these boys are making waves. Earlier this year, they came together to release their track 'Come As You Are', garnering 125k streams since it's release. Now, they look to repeat this feat with their newest track titled 'Just 4 U'.
Just 4 U
'Just 4 U' is a bit different compared to most dance music I write about, as it's heavily infused with pop, so much so that I would be tempted to call it a sort of hybrid-pop type of track. That's not all, as it also features some neat rock influences which resulted in some gnarly electric guitar riffs. The type that would make Ozzy Osbourne proud. When paired with the production prowess of POPOFF, and the vocal work of GIOMANI, what we get is a true work of art.

If you listen carefully at 1:40, you'll know exactly what I'm talking about. 2:05 sees the introduction of some sweet vocal chops that sound as if someone sampled Future, the rapper, rapping in his typical style. These vocal chops are paired with the powerful guitar riffs I spoke of earlier to give us quite an awesome 'drop'. If you're into slower, vocal-driven tracks you might like this one.
On The Creation Of 'Just 4 U'
When asked about 'Just 4 U', GIOMANI had the following to say:
"The song "JUST 4 U" is the second song we ever made together as a follow up to our rising single "Come As You Are" (which is at over 150K+ streams so far)…"
He continues:
"The song started as a loop POPOFF created that had been laying around in his Laptop. And as we were looking for new inspiration we heard the loop and it led to the production of the song. We then recorded some melodies we sat with for a couple of weeks and took some quality time meditating and finding the right words to fit the melodies…"
GIOMANI had this to say about the concept of the song, and its lyrics:
"…we then came up with the concept of the song that defines one's love for a person that grew so strong that they are willing to take every risk and burn every bridge to be with the person that they are in love with. Although that love may not be the best thing that's for them they are willing to accept the risk. Then, POPOFF went back in to build new production around our vocals and we added and took away various sounds…"
In Closing
If you have not given this tune a listen, I highly recommend that you do, you won't regret it. With a runtime of 2:52, 'Just 4 U' is just the perfect length for a radio single.

If you're into dance/pop crossovers, rock influences, or The Weeknd, then this track is for you. POPOFF & GIOMANI's new tune 'Just 4 U' is out now on POPOFF WORLDWIDE / ALIVE RECORDS and can be streamed below. Enjoy!

POPOFF – Just 4 U (feat. GIOMANI) | STREAM
Follow POPOFF:

Soundcloud | Spotify | Apple Music | Youtube

Follow GIOMANI:

Soundcloud | Spotify | Apple Music | Youtube