Renegade Parties Hit SF Beaches In Lieu of Burning Man, Org & Mayor Speak Out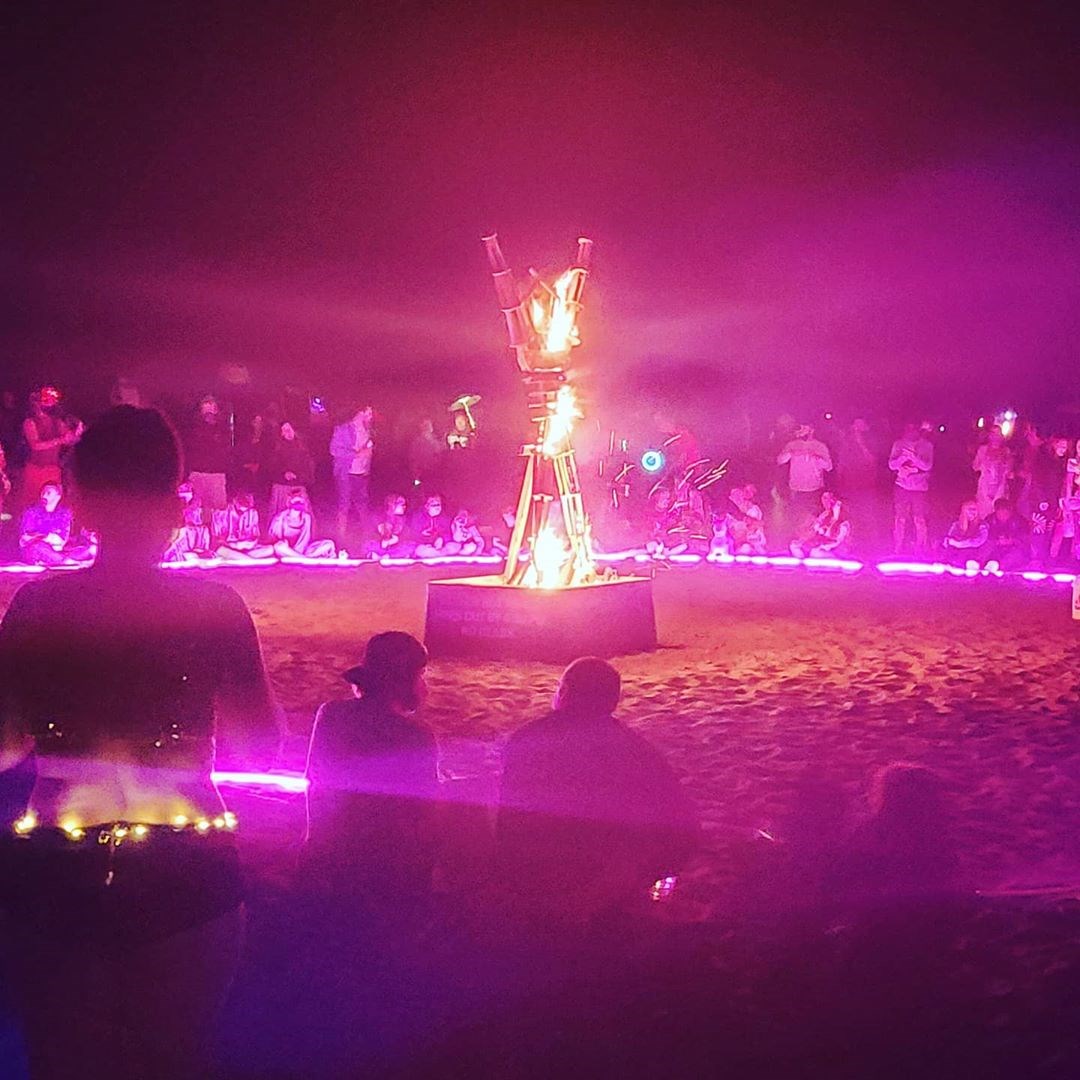 Burning Man, the annual gathering in the Nevada desert, in light of the current pandemic and instead moved to a VR version of the Multiverse. However, this didn't stop thousands of people from gathering in the original home of the event – San Francisco – on the night that the man would have burnt.

This past Saturday night, photos and videos spread across social media of parties at both Ocean Beach and Baker Beach, the two main beaches in the city.
Instagram photos via @zeitkind9
San Francisco Mayor Speaks Out
San Francisco's mayor, London Breed, shared her anger and concerns via Twitter, calling the gatherings "reckless & selfish" that are "putting people's lives at risk."
Ultimately, Saturday night's events led to Breed closing the parking lots at Ocean Beach in an effort to prevent more gatherings.
Burning Man Org Condones Gatherings
The Burning Man Project, the organization that runs the annual event, shared similar thoughts via Twitter on Sunday. Though they do not explicitly condone the events that happened in San Francisco, it's safe to say they elicited this response from the org.
These Are Unsafe Events During COVID-19
According to the San Francisco Department of Public Health, outdoor gatherings are allowed – but should not exceed 12 attendees. In a city where coronavirus restrictions have been heavily enforced since the start of the pandemic, it's clear that people are going stir crazy – and beginning to disregard the rules in many ways.

But these types of events will not allow us to move past the pandemic anytime soon. Public records show that San Francisco has over 9,900 cases, with 86 deaths. These gatherings will only propel those numbers forward as they become potential breeding grounds for COVID, especially as attendees may be inebriated and bend the rules of social distancing and mask-wearing. Consider how your decision to attend a massive party like this will affect our larger community. Please, folks, let's be smart about this.

Feature Photo: Kyle Helfrich cc NBC News