Rico Nasty shares "Pussy Poppin" video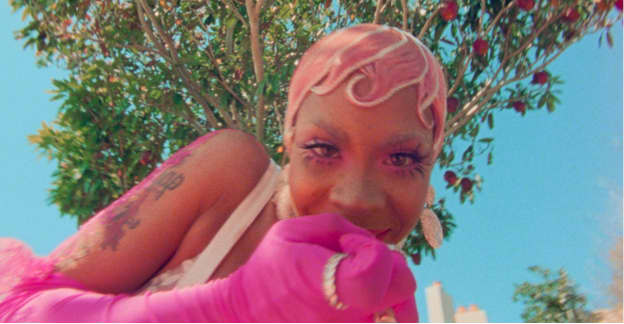 Rico Nasty has never been one to cut corners from her music videos. Even in her early, low-budget days, the rapper knew how to put on a show. Now that she's flush with major label cash, her clips have only gotten weirder and more stylish: clips from her latest album Nightmare Vacation like "OHFR?," "STFU," and "Own It" have all been spectacular.

Her latest clip is for "Pussy Poppin," the Nightmare Vacation track that went viral on TikTok earlier this year. It's an Adam and Eve meets Alice In Wonderland scenario with a bit of seedy motel furniture thrown in for good measure, a sumptious clip courtesy of director Emma Westenberg. Check it above.