RÜFÜS DU SOL Are Back With New Single, 'Alive' Following Tour Announcement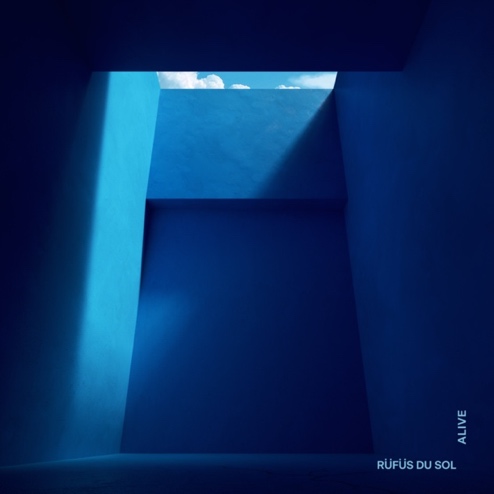 After a quiet three years, RÜFÜS DU SOL is back with some much-anticipated new music. 'Alive,' out now via Rose Avenue and Reprise / Warner Records, is a transcendent take from a group that has built a career on defying expectations. Premiered today on The Zane Lowe Show, 'Alive' is adorned with haunting lyricism and inventive broken beat percussion, encapsulating the highs and lows of a lost but not forgotten year.

Through Tyrone Lindqvist's vocals, 'Alive' delivers the same haunting and raw power we've come to know and love from the band. The lyrics perfectly encapsulate the feelings many of us have endured the past year: There's a pain in my chest that I can't describe / it takes me down and leaves me there / when I talk to the night I can feel it's stare / it creeps inside and meets me there…..At least I'm alive…
"It's a heavier song in some ways, but at its core it's hopeful. We are – all of us – living in this transitional moment right now and we wanted to focus on the hope that the future holds for us all. To focus on the light at the end of this tunnel."

-Tyrone Lindqvist of RÜFÜS DU SOL
This marks the band's first release since SOLACE in 2019, and gives fans an initial taste of what the band's reemergence will sound like. From their debut album recorded on the coast of Australia, to the brooding BLOOM written in the streets of techno mecca Berlin, to SOLACE's glimpse of the darker side of Los Angeles, the trio now look outwards, less bound by geographical location, to the wider reaches of space and time.
North American Fall Tour
This announcement comes alongside the reveal of the band's North American Fall Tour, touching down at Las Vegas' Downtown Las Vegas Events Center, Phoenix's Arizona Federal Theatre, Dallas' The Pavilion at Toyota Music Factory, and a TBA venue in Houston. RÜFÜS has already experienced immense demand for their live return, selling 70,000 tickets in three days for their largest headlining shows to date at This banner moment joins two sold-out nights at Red Rocks Amphitheater in August, and a bevy of headlining festival appearances already announced including Governors Ball, Austin City Limits, III Points, and more.

General tickets go on sale July 16th at 10am local time in each market – purchase tickets HERE.