Samsung's Galaxy Home Mini Smart Speaker May Arrive in Early 2020 – EDMTunes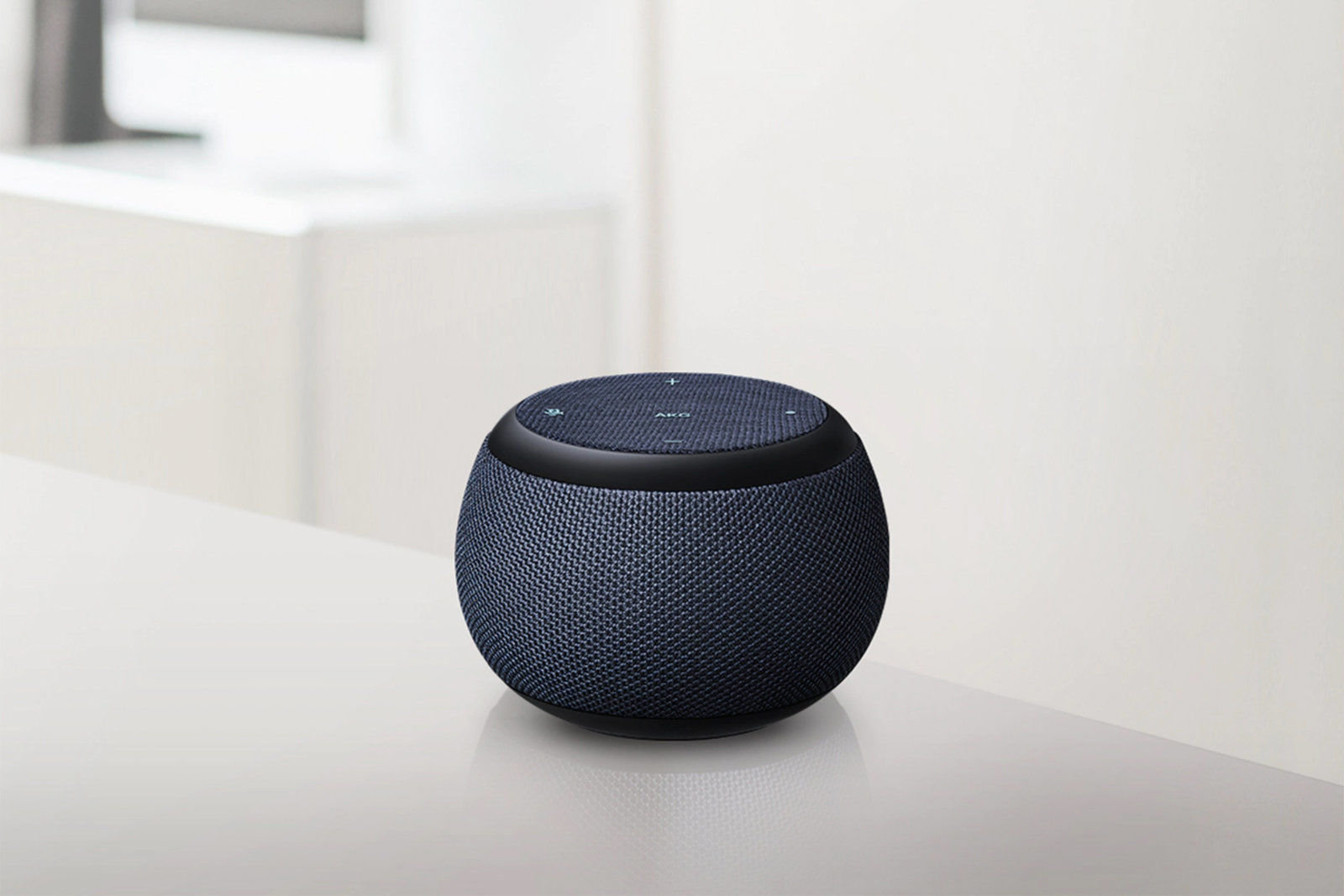 Another year, another speculation from Samsung possibly releasing its Galaxy Home Mini smart speaker. Does the market really need yet another AI assistant? There's plenty of smart speakers carousing through our market as is. At CES 2020, Samsung CEO Hyun-Suk Kim announces that the company would release its first Bixby-powered smart speaker sometime in "early 2020."
Following years after Amazon's Echo and Google's Home smart speakers, news of the Galaxy Home Mini arrives at CES 2020. Back in August 2018, Samsung revealed its first Bixby-powered Galaxy Home speaker, which has never been released. While the Mini is obviously smaller, the outlook for it hitting the shelves seems to be more promising. Samsung believes that it will be more efficient in controlling the brand's smart home gadgets and appliances.

Bixby is Samsung's version of AI, similar to Apple's Siri and Amazon's Alexa. According to Kim, Samsung is looking to focus more on Bixby's ability to control other Samsung appliances and devices. Kim told Bloomberg, "Samsung will remain a hardware company, forever," and will continue to test the Galaxy Home Mini in South Korea. Bixby lacks the ability to hold a conversation compared to Amazon's Alexa or Apple's Siri apparently.

Samsung brand aficionados can look forward to incorporating the Galaxy Home Mini into the smart home ecosystem instead. Further testing in South Korea will be done to connect Galaxy Home Mini to 63 devices including curtains, lighting, and third-party gadgets. While not being able to carry a full conversation with Bixby is a little lacking to some, Bixby will come in handy in other aspects. For example, you can tell Bixby when to turn the lights on or wash the dishes.
Release Date or Pricing?
Hopefully, Samsung will set an official release date for the Galaxy Home Mini. However, there are currently no solid dates for the finalization of this product yet. Apparently it will be arriving sometime in early 2020. Going up against beefy competitors like Amazon, Apple, and Google seems all too daring for Samsung's new product. Perhaps the Galaxy Home Mini will be just what Samsung-wielding smart homeowners need, or perhaps it might just be another speculation.