Snoop Dogg, Ice Cube, E-40, and Too $hort share debut Mount Westmore single "Big Subwoofer"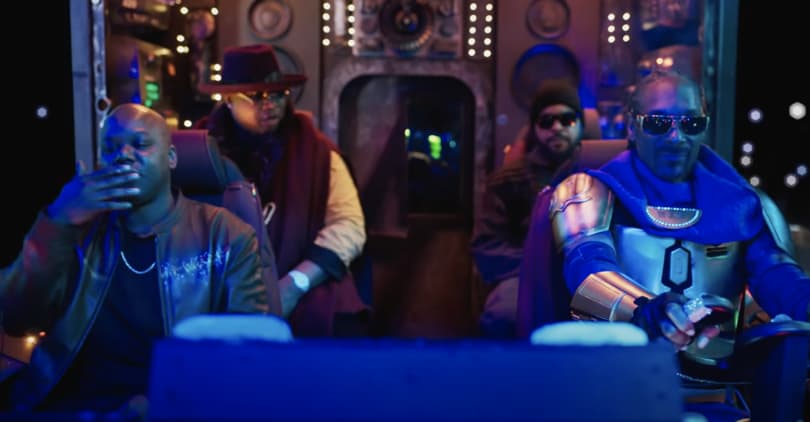 Snoop Dogg, Ice Cube, E-40, and Too $hort are the kind of artists that are foundational to the story of west coast rap, not just chapters in its story, but whole books in and of themselves. That's why their supergroup Mount Westmore, announced late last year, is so exciting. Today, they've shared their first single "Big Subwoofer," a song that finds each artist firmly in their comfort zone but still sounding like the classics they are. The track comes with a very funny sci-fi-inspired music video where Mount Westmore blasts off in a spaceship to party across the galaxy.

"Big Subwoofer" will appear on The Algorithim, a new project helmed by Snoop Dogg showcasing artists from across Def Jam's history. "There's so much talent on this record," Snoop writes in a press statement. "so many styles of music, it breaks the algorithm. Right now, the algorithm is telling us you have to rap this way, you have to sound this way, but they're not telling you how it's supposed to feel. My algorithm is going to give you a feeling, not a sound." I'm down with that sentiment! Watch the "Big Subwoofer" music video up top.