SNYDER Collabs with 24HRS on"Fire" Ahead Of Debut Album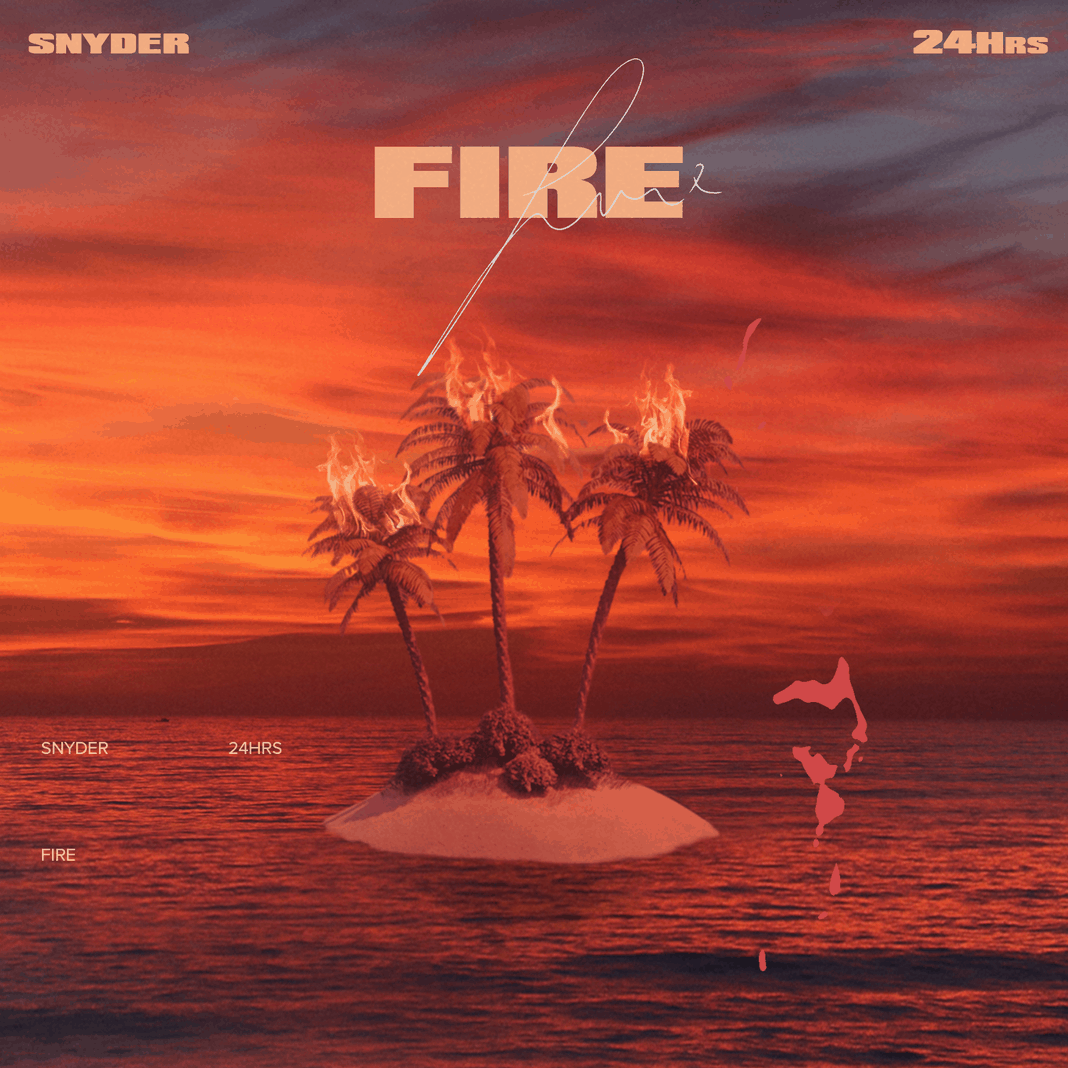 Bringing the season to a close with a bang, multi-talented producer & DJ Snyder has released his newest single, "Fire" out now!  The catchy end-of-summer anthem from Snyder features notable hip-hop and R&B phenom 24hrs. "Fire" follows a string of major single releases from the breakout artist ahead of his forthcoming LP. Accompanying the release of "Fire" are the official visualizer and a video of Snyder debuting the track during Alone Together festival last week on Proximity. To coincide with "Fire", after months of anticipation, Snyder has also just announced his debut album, In The Dark, will see its official release on October 23.

Capping out his massive singles run with "Fire", in just a relatively short period of time, Snyder has managed to achieve incomparable levels of success, especially as an independent artist. The monumental pairing between Snyder and 24hrs on the 3-minute "Fire" proves to be one of the year's leading partnerships. The song is a collaboration of mammoth proportions, combining mainstream dance, house, hip-hop, and rap. "Fire" is a contagious, mood-boosting record, which is a perfect fit for any of your streaming playlists — and it even includes a nod to Snyder, with a shout-out in the lyrics. 
"I'm trying to make music that people can really connect with that sounds different and unique. This record was over 2 years in the making before 24 and I connected, Twenty is such a cool artist and absolutely crushed it. This is a fun vibe and I'm excited to share it with everybody." – SNYDER
Snyder debuted "Fire" during his set at the virtual Alone Together festival, which was hosted by Matoma, empowered by Bumble, and hosted by Proximity on YouTube. With proceeds supporting the Black Mental Health Alliance, To Write Love On Her Arms (TWLOHA), and Active Minds, Snyder joined the likes of , Elephante, Henry Fong, Nitti Gritti, Ship Wrek, Phantoms, , Two Friends, and more.

"Fire" joins Snyder's budding repertoire, already consisting of his 2020 originals: "Your Love", "Narcissist" feat. Dre of the East, and "Petrified", and "Thunda" feat. 51b. Follow along to see what the rest of 2020 has in store for Snyder!

FOLLOW SNYDER:

Instagram | Facebook | SoundCloud | YouTube | Website