The 20 best rock songs right now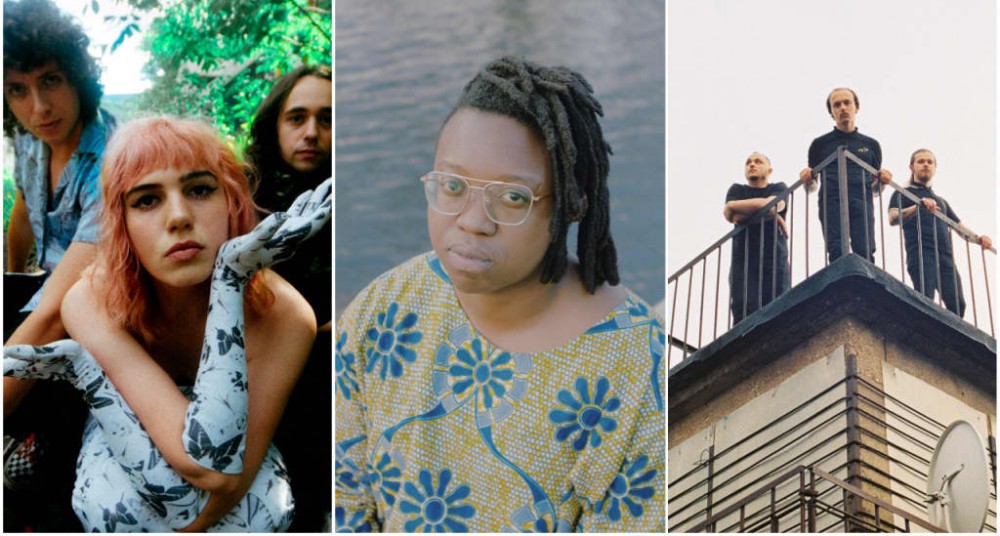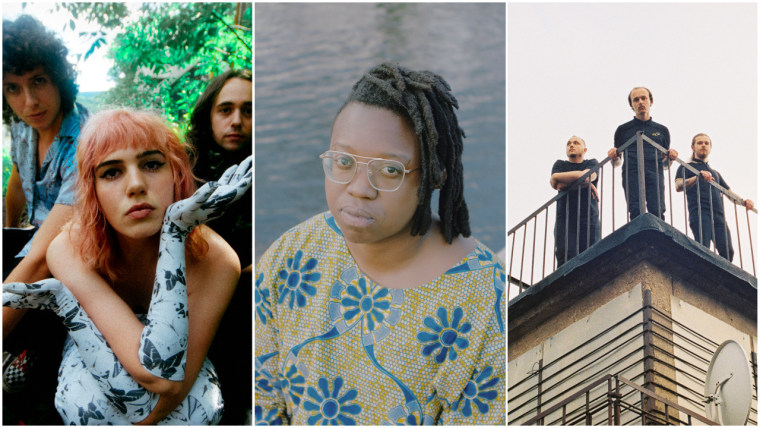 (L-R) Sunflower Bean, Anjimile, Molchat Doma.





Andy DeLuca, Kannetha Brown, KANAPLEV + LEYDIK

Every month The FADER brings you the best rock songs in the world (in no particular order).

British band Porridge Radio buzz their way through a song about being trapped in a bad relationship. "I can't tell you that I'm wasted," Dana Margolin sings, adding: "And I can't tell you that I'm wasted on you." Be sure to check out Porridge Radio's excellent Every Bad for more moments of unguarded rawness.

Soul Glo return on November 6 with the superbly titled EP Songs To Yeet At The Sun. "(Quietly) Do The Right Thing" kicks things off in frantic style with the Philly hardcore band exploding into life with two minutes of cathartic thrashing and a plea to not be misunderstood.

At the start of the month Japanese Breakfast's Michelle Zauner dropped a quarantine EP with Crying's Ryan Galloway. Recording as Bumper, the duo make glitzy indie-pop with the focus on the pop. "You Can Get It!" could just as easily be the next Carly Rae Jepsen single as it could a lost gem dug up on a Light in the Attic compilation.

The major label remix is often a deathbed of creativity, with one big name phoning it in on behalf of another. Shout out Dev Hynes then for entirely reinventing Tame Impala's "Borderline," a highlight of the Australian band's 2020 album The Slow Rush. In his hands the slinky disco-rock original becomes a deconstructed lurch in unexpected directions that still retains all of its melodic richness.

Shore is arguably Fleet Foxes brightest work to date. Much is made of the autumnal nature of Robin Pecknold's work and that is again apparent on an album released to coincide with the September equinox. "Sunblind" moves past the anxiety that has so often laced Fleet Foxes music in the past, hitting you right in the face like an unexpectedly bright morning rise.

Fall began in earnest in early September when Big Thief's Adrianne Lenker dropped "Anything." It's the lead single from Lenker's upcoming albums songs and instrumentals, both of which are due October 23 via 4AD. Lenker makes perfect music to hibernate or, given this is 2020, bunker down with.

Anaiah Lei has said that he wants Zulu to be "a band that's 100% for and about Black folks" with new EP My People… Hold On starting with a poem by Alesia Miller about the basic rights denied to Black women. That inner rage is expressed outwardly elsewhere on the project, including the rip-roaring "Now They Are Through With Me," featuring Aaron Heard of Jesus Piece.

On debut album Giver Taker, released earlier this month, Anjimile charts their recovery and rebirth from both a bad relationship and addiction. "In Your Eyes" zooms the focus out a little, with the non-binary artist asking "Was my body denied?" over a soothing bed of acoustic guitars and lilting melodies.

Lande Hekt, who you might recognize as a member of U.K. group Muncie Girls, strikes out on her own with a contemplative and personal song about her experience of coming out. "Whiskey" tips its cap in the direction of The Replacements but remains unique to Hekt as she takes control of her life and drops the pretence of being anything other than herself. She'll dive deeper into her journey on debut album Going To Hell, due in January 2021.

Taken from Dutch-Ghanian singer-songwriter Adjoa's debut album Big Dreaming Ants, "National Song" takes aim at neo-nationalism and its corrosive effect on democracy. Over a bed of groaning strings and gentle synth riffs Adjoa laments a group who "don't know the value of the cards you have been dealt." It's a quiet but damning appraisal.

Once again I am asking you to listen to Nothing.

This Friday, October 2, Jagjaguwar and Flemish Eye will celebrate a decade of Women's 2010 album Public Strain by reissuing it alongside an EP of previously unheard rarities. "Everyone Is So In Love With You" captures what made the Calgary post-punk band so special, mixing bleak and tender sonics with subtly captivating melodies, all of which make the loss of guitarist Chris Reimer more keenly felt than ever.

Toronto hardcore band Mil-Spec just dropped debut album World House, an essential listen, but please also check out their accompanying zine, Millenarian Spectacle. The 88-page publication includes the band's tongue-in-cheek guide to career development plus highlights from a Zoom call with their friend Ned. Hardcore, like print, will never die.

It's a shame shimmery '80s-style pop-rock isn't a commercial force anymore because this is perfect.

Molchat Doma are the Belarusian post-punk band whose cold and sparse music has become a mainstay for the doomer generation. New song "Ne Smeshno" does little to alter their winningly gloomy formula, sounding as it does like a snow-covered walk down a lonely street at midnight. Wrap up warm for this one.

Kansas City label Thrilling Living are on a roll in 2020. Fresh from dropping the incendiary Special Interest album they have gifted us with a new effort from Olympia, Washington punks XYLITOL. "I Want A Refund" is just over sixty seconds of pure rage with vocalist Lord Goat screaming "The world is shit, I want a refund" over and over. If 2020 needs a mantra, surely this is it.

Atlanta's Faye Webster sums up a restless period in everyone's lives when she sings "I sit around until I find something better to spend my time but nothing's appealing." Music to daydream to.

Pretty Sick, a.k.a Sabrina Fuentes, recounts a grimy night in New York filled with reckless behavior and complicated romantic ties. Set to a suitably grunge backdrop, "Allen Street" offsets its dark vibe with a killer chorus and guitar licks as sharp as swords.

Welcome back to Arab Strap, the only band who can reference "putrefying hearts" and "poison pustules" while still making a song unmistakingly about sex.

U.K. punks Goat Girl return ahead of second album On All Fours, due in January 2021, with added synths on "Sad Cowboy." The song charts the slippery slope toward disillusionment amid a world seemingly falling down around us, leaving little else to do but disco dance into a state of self-protective numbness.