The 20 best rock songs right now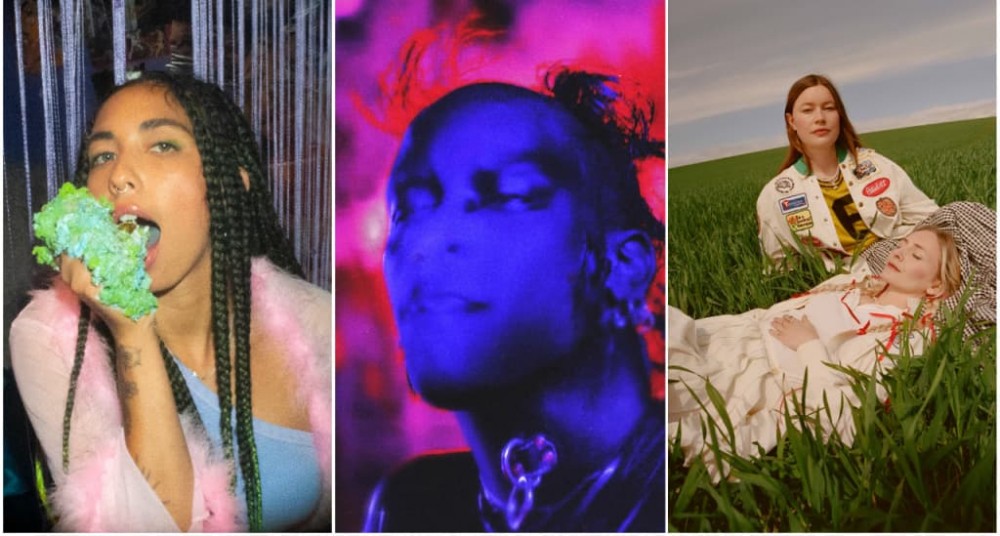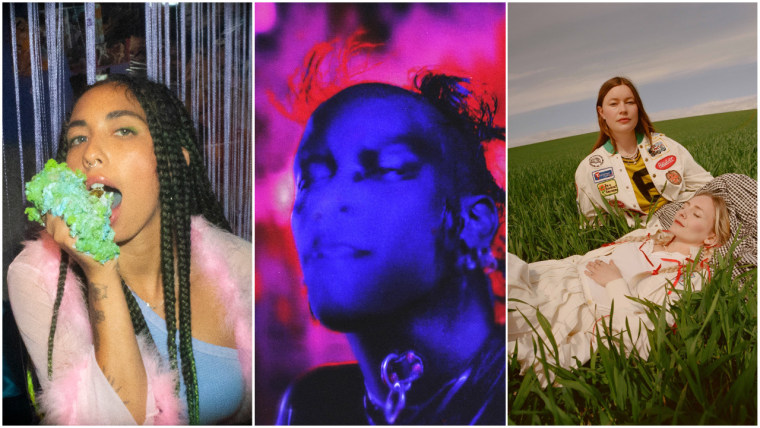 (L-R) Indigo De Souza, Yves Tumor, Wet Leg Britni West/Hollie Fernando

Every month The FADER brings you the best rock songs in the world (in no particular order).

Nobody better represents the changing face and sound of what a "rock star" is today than Yves Tumor. "Jackie" is another sure hit, offering equal parts glamor and subversion between a titanic chorus.

Indigo De Souza is feeling fucked up and lost on "Kill Me," a bittersweet and super catchy song filled with heartfelt emotion and comically exaggerated sentiment. Freshly signed to Saddle Creek, Indigo's debut album Any Shape You Take drop August 27.

Deafheaven switch things up on new song "Great Mass Of Color" and come through with the prettiest thing they've made to date. That's not to say the band's black metal origins are a thing of the past —, there's a low rumble that haunts the entire duration of this six-minute song. But it stays precisely there: in the background. The resulting whole is beautiful and bodes well for the band's upcoming album Infinite Granite, due August 20.

Ekulu's debut LP, which arrived earlier this month, takes no prisoners. Hit play on "Unscrew My Head" and daydream about making your Wrestlemania entrance now.

Meet Me @ The Altar swings big on a song that touches on both clinical depression and the pharmaceutical response to the crisis. Avoiding cliche while still creating pop-punk songs as widescreen and anthemic as this is what makes the band so exciting right now. They drop new EP Model Citizen on August 13.

UMO return after three years away with a loved up groover strongly indebted to Stevie Wonder. Anyone grinding in a 9-5 will identify with the "almost perfect velvet freedom" the end of the week brings.

U.K. duo Wet Leg are a hugely intriguing new band who make the sort of contagious post-punk that would have caused the staff at NME to melt into their Converse if it was still 2004. The deadpan offer to "assign someone to worry your mother" is one of many great lines in this undeniable banger.

Lifted from surprise EP TURNSTILE LOVE CONNECTION (out now) TURNSTILE lay down the gauntlet for heavy music in 2021. "Holiday" goes harder than most of the band's peers in the hardcore scene while retaining a pop sheen. Hardcore bands started to throw shows for the first time in over a year this month, Turnstile's eventual return to the stage is one to mark in your diary.

Sam Mehran, once of Test Icicles and Outer Limits Recordings, was fast establishing himself as a 21st century cult icon before his untimely death in 2018. On July 28 Weird World will release Cold Brew, a collection of indie rock instrumentals Mehran recorded toward the end of his life. "Loungy" is a fun, spacey, and a little bit glamorous stomper that never dwells on an idea long enough for it to become boring. Mehran may be gone but his legacy lives on.

U.K. post-hardcore band Static Dress has its phasers set to 2001 and is wholly unapologetic about their nostalgic sound. Despite channeling the peak days of Thursday and Taking Back Sunday, however, this Leeds-based group are more than just a throwback. "Sweet." is packed full with righteous anger and drama-filled lyrics perfect for decorating an AIM screenname.

I write this column from England so I was sadly unaware of exactly what pool hopping was. In this country our teenage fun mainly revolves around drinking at bus stops and hiding from the rain. Illuminati Hotties fill in the gaps with this great new song, however, capturing the energy of low-level rebellion and young love nicely. Great use of the line "you're twisted like an ampersand," too. "Pool Hopping" will appear on upcoming album Let Me Do One More, available October 1.

Action State, which features members of Jesus Piece, Creepoid, Drowse, and Fixation. "Failed State" will feature on the band's debut project of the same name (due July 1). Quickfire and feral, this Philly band offer an instant acceleration to your day.

Frances Forever is "waltzing with anxiety" on new song "paranoia party," the first drop from an upcoming EP of the same name (due July 9). What starts out as a lowkey examination of Frances' mind build and builds until it explodes into life with a plea of "will you erase my brain?" riding out on a distorted guitar buzz.

Gang of Youths are a capital B big band, the sort you see mid-afternoon at a festival with expensive looking guitars, nice jeans and good looking fans. You go home and look them up on Spotify and are surprised to see all of their songs have 50m streams, even though you've never heard anyone say their name out loud before. "the angel of 8th ave." will likely be just as big. Riding the long Bruce-y wave started by The War On Drugs way back when, it's an assured, radio-friendly anthem perfect for hitting the open road or, y'know, listening to on your laptop.

Samia gets full marks for recognising that "listening to Muna at dawn" is a sure sign all is not well in your life. Turning to "Show Up," her heart on sleeve new single, could equally become a stop on the map towards emotional breakdown.

DARE are an unapolgeticaly straight-edge hardcore band who this August will release their full-length LP Against All Odds. First single "Different Method" is a speedy and taught ripper all about the band's lifestyle and comes with a cool video filled with graffiti artists helping to spread the word of DARE.

Colleen Green has come up showing a healthy amount of disregard toward her punk forefathers; riffing on a Descendants album for her 2012 debut Milo Goes To Compton and later covering Blink-182's Dude Ranch in full. "I Wanna Be A Dog" is, as you'd expect, fully aware of Iggy Pop's own puppy wishes but in Green's hands the whole thing is much more innocent. Over lo-fi guitar strums she earnestly wishes for the simple life of a pooch, free to run and play with a best friend. Green's new album Cool drops September 10.

Taken from the U.K. band's forthcoming album The Mutt's Nuts, "Coming Up Tough" continues Chubby's blueprint of sounding like throwing out time at the least reputable pub in east London. Punk at its rowdiest.

"Much-hyped Brooklyn band" might be a phrase not heard since 2010 but Geese fit the bill. Already signed to Partisan Records (Fontaines DC, Idles) Geese introduce themselves with "Disco," six minutes of broody and atmospheric indie rock that winds itself increasingly tight as it charts the demise of a romantic relationship.

Emerging out of London's reliable toilet circuit, Sam Akpro makes his debut with a loose and raw new song that explodes into life two-thirds of the way through. Snapping into shape, "Swan" goes out in a hailstorm of drums and eager anticipation of what comes next.