Tiësto Will Play Live From Red Rocks Amphitheater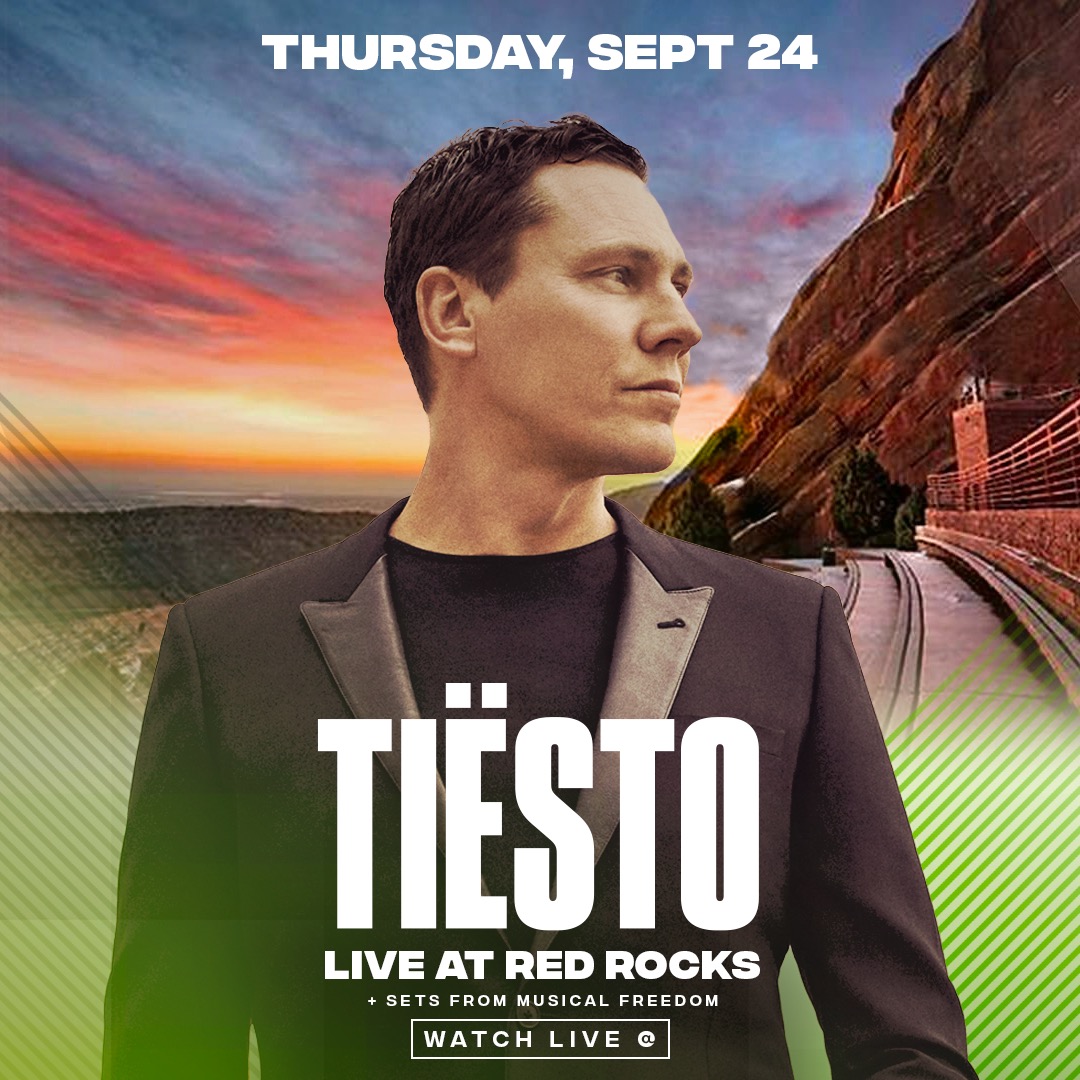 We are currently living through weird times when it comes to the music scene. Live music, festivals, and concerts have all but disappeared due to , and from the looks of things, there is no clue as to when they will fully return. This doesn't mean that people aren't to make live shows happen, and I for one, am happy about this. We've seen numerous shows take place throughout the world over the last few months, with a few thrown into the mix as well. While some are failing to do it '', others are definitely . It now appears that godfather of EDM, , intends to join the ranks of the latter.
It was recently announced that Tiësto will be holding his very own live show at the . The venue is located right outside of Denver, Colorado. While tickets to the show are already sold out, the rest of us around the world will be able to tune in virtually. Another livestream, if you will – awesome.
Tiësto At Red Rocks
While the world may be oversaturated with livestreams at the moment, this one stands out from the rest. I say this, as there will actually be a live audience there. In addition to this, a good portion of the roster will be joining Tiësto for his Red Rocks show. This includes names like Kream, Martin Hørger, Morten, Space Motion, and fan favorite, . It should be noted that there is a special set scheduled by Tiësto's new alias,, on the lineup as well.

All proceeds from this sold-out event will be donated to the Children's Hospital Colorado. The event is set to take place live from Red Rocks this Thursday, Sept 24 starting at 8PM PST / 5AM CEST. The show will be rebroadcasted on Friday, Sept 25 @ 3PM EST / 9PM CEST. Don't miss out.

You can stream the show from Tiësto's official Youtube account here. The event can also be streamed live from his official website here. Find the full lineup below, and more information on their website.