Twitter Introduces New Feature, Super Follows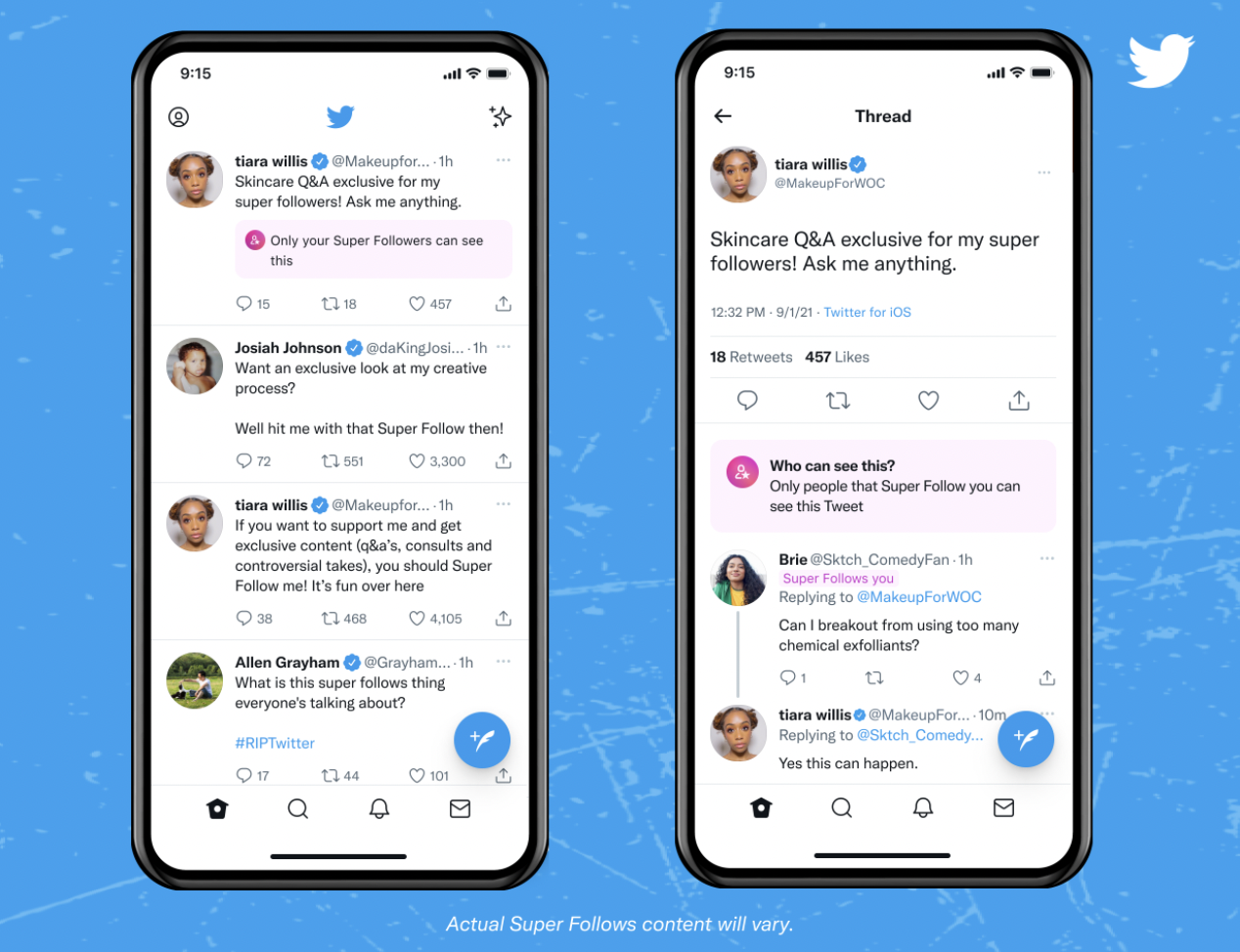 introduces a new feature called Super Follows that allows content creators to have a subscription-based feed. The monthly cost of a subscription ranges from $2.99, $4.99 and $9.99 a month depending on what the creator chooses to charge. Additionally, the feature is now available for iOS users in the United States/Canada.

According to a Digital Music News article, Twitter plans to roll it out to everyone on iOS within the coming weeks. Most Super Follows feeds are offering bonus features, special engagements, or behind-the-scenes footage. Only a select few creators that applied have been chosen, but more will soon have access to the new feature.
"We're just getting started and so for now, a small group of amazing voices within the U.S. who applied can set up a Super Follows subscription," Staff Product Manager for Twitter and Co-Founder of Squad Esther Crawford shared via Twitter. "We plan to expand Super Follows to more people in the coming months."
To use the Super Follows feature, a creator has to meet specific requirements set by Twitter. Those rules include that the user must have at least 10,000 followers and be 18 years or older. Also, Twitter expects that you have made 25 tweets over the previous 30 day period before applying (Digital Music News).

In addition, a Super Follows account holder will receive 97% of their revenue. But if they make over $50,000-lifetime earnings, Twitter takes a 20% cut (Digital Music News).

The giant social media platform continues to roll out new features like to see what works best for its users. Also, keep looking for more news about Twitter's new feature, Super Follows via Twitter @SuperFollows.

Screenshots via blog.twitter.com