Tyler, The Creator shares "CORSO" music video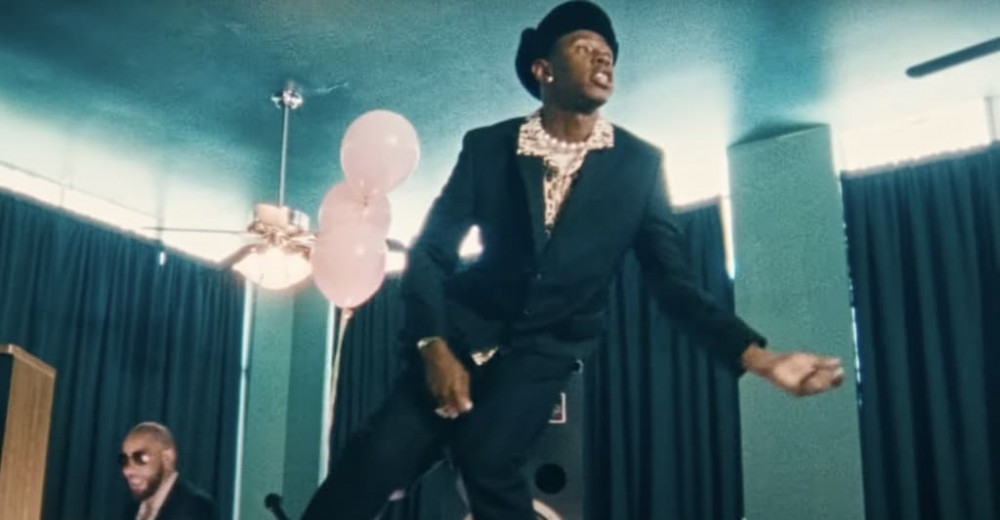 The return of Tyler, the Creator with his excellent album Call Me If You Get Lost has meant that fans have been treated to lots of short clips with Tyler's inimitable visual style, but until today, there hasn't been a full-length music video.

"CORSO," a boisterous Call Me song that neatly summarizes the album's theme of unrequited love and almost equally passionate globetrotting, is the subject of new visuals out today after abbreviated clips for "LUMBERJACK" and "JUGGERNAUT." Tyler takes the stage in the clip (directed under his Wolf Haley alias) at a birthday party helmed by DJ Drama, creator of Gangsta Grillz mixtapes series and the host of Call Me If You Get Lost. As is always the case when Tyler gets onstage in front of a group of people, his energy ripples and explodes. Watch above.