Tyler, The Creator shares new song/video "WUSYANAME"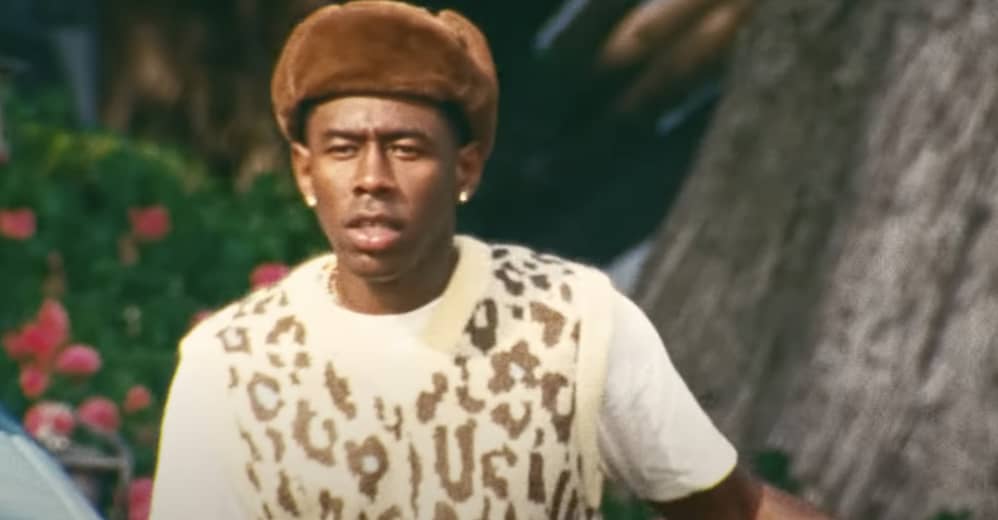 We're a few days out from the release of Call Me If You Get Lost, the new album from Tyler, The Creator. The project's rollout thus far has included video teasers, billboards, and a song called "LUMBERJACK," and on Tuesday Tyler dropped a new song called "WUSYANAME," along with a self-directed clip under his Wolf Haley moniker.

The new tune is a departure for Tyler with its New Jack Swing-styled R&B, complete with backing vocals from Ty Dolla $ign (I'm 99% sure on that, anyway). Tyler stars in the video, pursuing the same girl from the "Side Street" teaser at a garden party by rapping about pouring syrup on eggs and flying her out to Cannes to watch independent movies. Check it out above.