U.K. rapper Tia Carys has nothing to be afraid of in her "Intro" video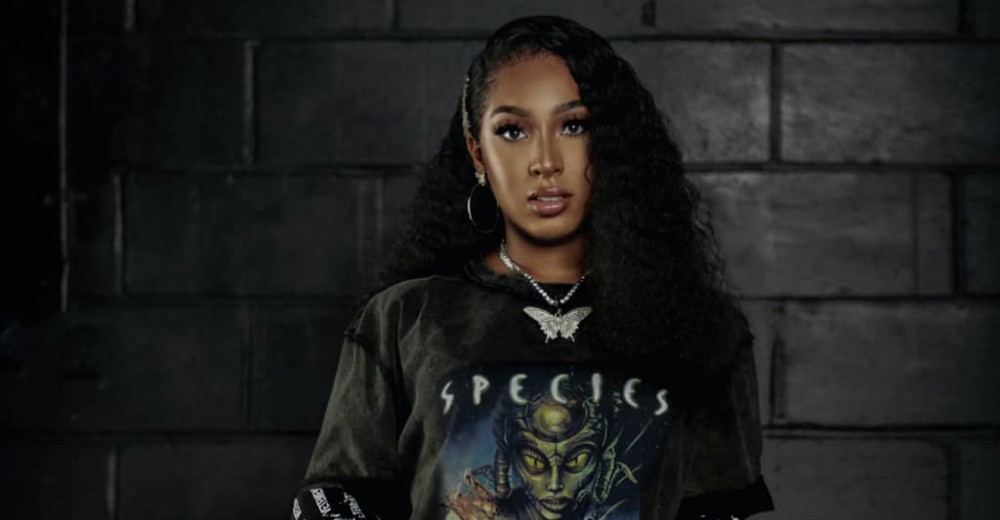 Tia Carys puts her whole heart on the line with new song "Intro." Rapping about her sexuality and the moment she first developed feelings for another girl, the London-based rapper questions herself while also grappling with the emotional fall-out her feelings may cause to herself and others. Add to that the hypocrisy of those who discriminate and her own quest for self-acceptance and you have a high wire emotional balancing act. It's a storytelling feat that Carys breezes through though, recounting her journey with clarity and poise.

Looking Met Gala-ready in a black ballgown and wet look hair, Carys imposes herself on the "Intro" video too. Stepping from a makeshift bedroom to a stage backed by a string quartet, Carys looks every inch the star in waiting. As she says herself, heart swelling with confidence: "If I can take this on, I'm unstoppable."

Speaking to The FADER via email, Carys said: "'Intro' is about living and loving fearlessly. I hope this sentimental song can help connect and enlighten people during Bisexual Awareness Week."

Tia Cary's debut EP EnRoot is released on October 30 via Ministry of Sound.