Watch Jhené Aiko's Tiny Desk (Home) Concert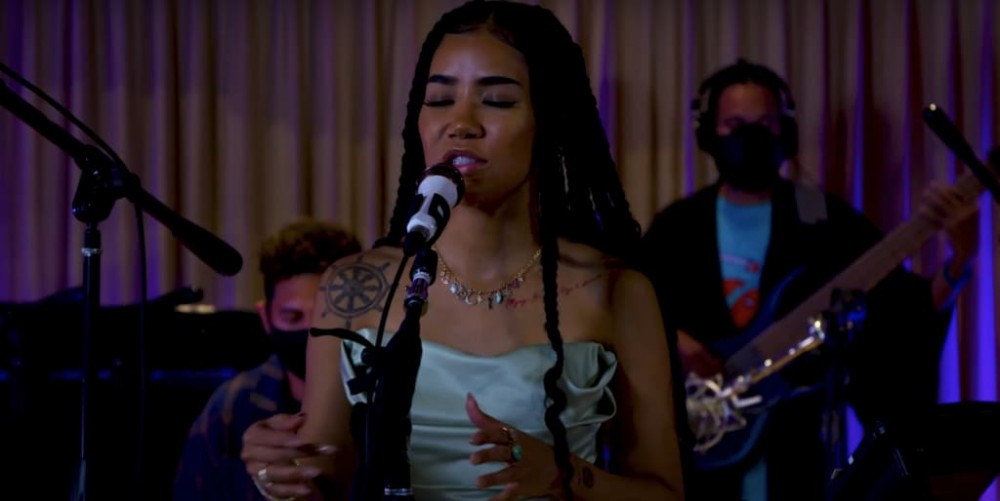 The Tiny Desk (Home) Concerts from NPR are coming fast and furious, and they've been operating at a pretty ridiculously high-quality level of late. BTS performed from a record store in Seoul, Conway The Machine did his in a diner, Billie Eilish did a cheeky tribute, and Moses Sumney was, well, Moses Sumney. It's been delightful.

In today's installment, Jhené Aiko came through on a stage backed by a full band. After playing some healing tones on different bowls, Aiko launched into a medley that included tracks from her latest album Chilombo, her major-label debut Souled Out, as well as deeper cuts from her mixtape Sailing Souls. It's a pretty flawless performance, aside from the too-short length. Watch above.