Young Thug shares four new songs for Tiny Desk (Home) Concert, reveals Punk release date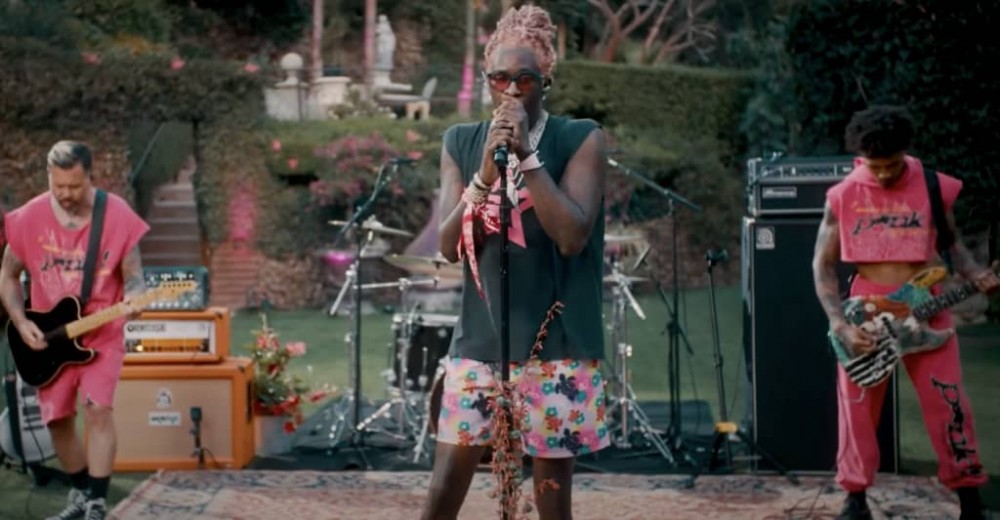 In 2019, Young Thug said he hoped to release an album called Punk soon after dropping his full-length So Much Fun. It's been two years since then, but with the success of So Much Fun and his blockbuster collaboration with Chris Brown Slime & B, Thug has had a lot on his plate. Somewhat unexpectedly, Thug's label 300 revealed October 15 as Punk's release date, dropping the information the same day as Thug's Tiny Desk (Home) Concert for NPR.

The palatial live performance contains the premiere of four new songs: "Die Slow," "Droppin Jewels," "Hate The Game," and "Tick Tock." They're all backed by a live band playing punk-inspired instrumentals, and it sounds amazing. Travis Barker steps behind the drum kit for a performance of "Ski," a single from Thug's recent label compilation Slime Language 2. Watch the whole thing above.